Caroline Romano releases "Oddities and Prodigies" music video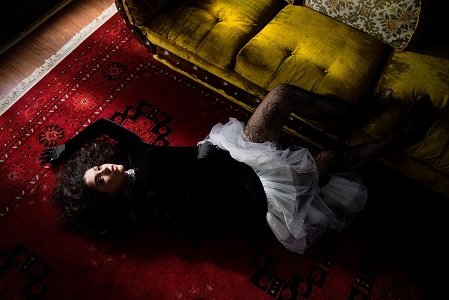 Alt-pop artist Caroline Romano has unveiled the music video for "Oddities and Prodigies" today.
The visual, which is available to view below, was directed by Justin Key, who is best known for their work with Lindsay Ell and Dustin Lynch. Romano said this about the music video:
"I wanted the video to be as theatrical as possible. Instead of just walking down the street, I wanted it to feel like you were watching a play or an inner-monologue play out in real time. I guess you could say it's a representation of the album or the way I write songs as a whole, in that it's real life, but intensely dramatized."
"Oddities and Prodigies" is the title track to Romano's forthcoming debut album, which will be released on February 25. Pre-saves for the release can be made here. On the album's release date, Romano will have a record release show at Nashville's Analog Hutton Hotel with special guests Shannon LaBrie, Amber Ais, and Haley Ganis. Tickets for this show are on sale to the general public right now.