MSI has a complete range of motherboards to suit any 12th Gen build
MSI Z690 motherboards are built to cater to the needs of enthusiasts. No matter if you're an overclocker, a gamer or a creator, there's an option to suit. 
MSI Z690 motherboards feature the latest PCIe 5.0 support, and there's a range of DDR5 or DDR4 options to suit your budget. Overclockers will appreciate powerful VRM solutions designed to squeeze everything out of Intel's K series 12th Gen processors, while gamers will understand the need for fast and stable wireless and wired connectivity. Creators will enjoy the ability to run up to five fast M.2 drives for moving large project files around in the shortest possible time. With their well-rounded feature sets, there's an MSI Z690 motherboard option to power your rig for years to come.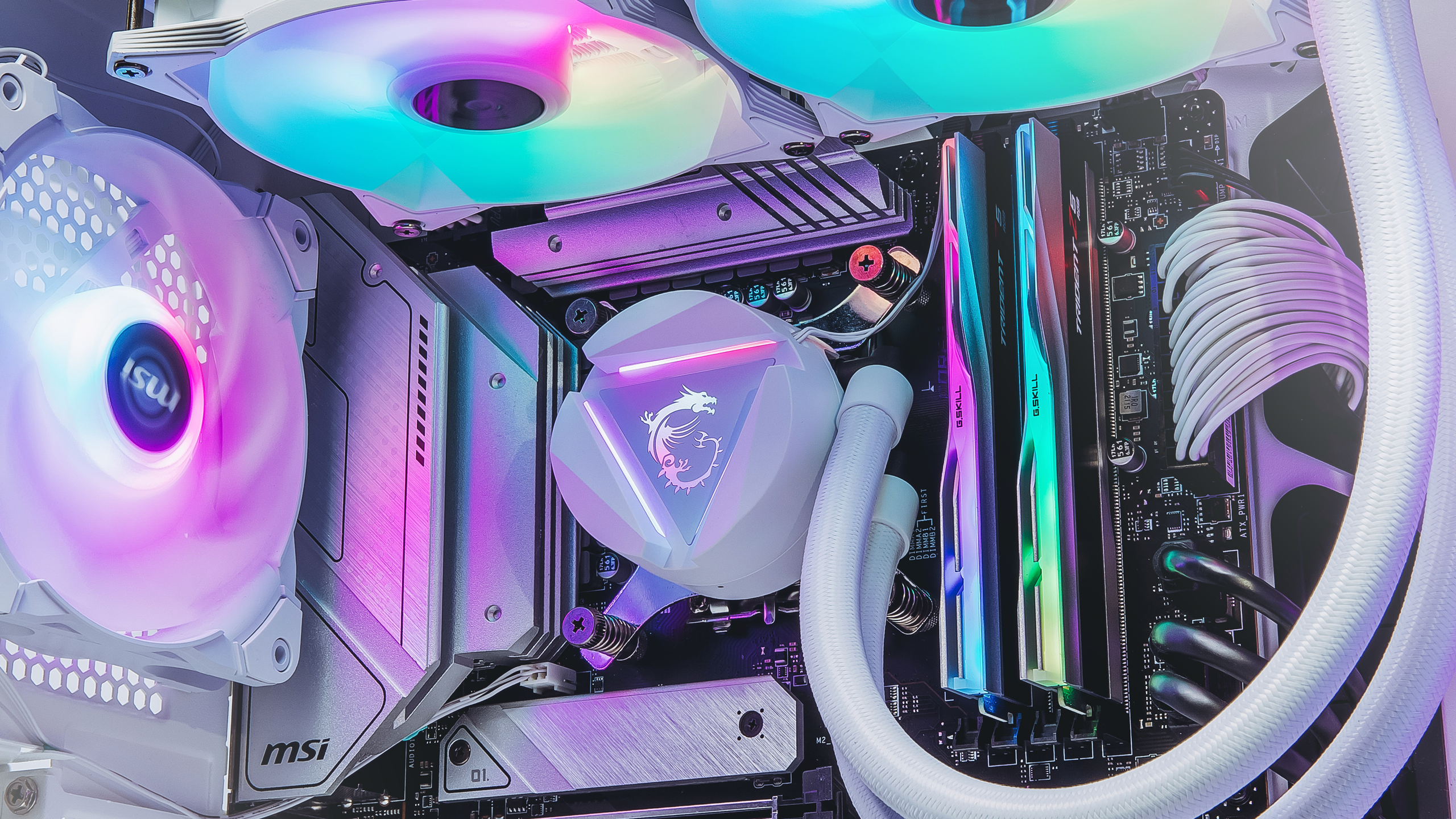 The MSI B660M MORTAR WIFI DDR4 is a highly capable performer in a sweet mATX form-factor (Image credit: MSI)Highlights from MSI's Z690 motherboard range
The MSI Z690 UNIFY (AU$879, NZ$949) stands out, or perhaps more accurately, blends in thanks to its all black design that focuses on performance and efficiency ahead of bling. A very strong 19+2 phase VRM with cooling to match it will easily power an overclocked i9 processor, plus there's the ability to install up to five M.2 drives. The Z690 Unify is as powerful as it is subtle, with excellent levels of connectivity and expandability.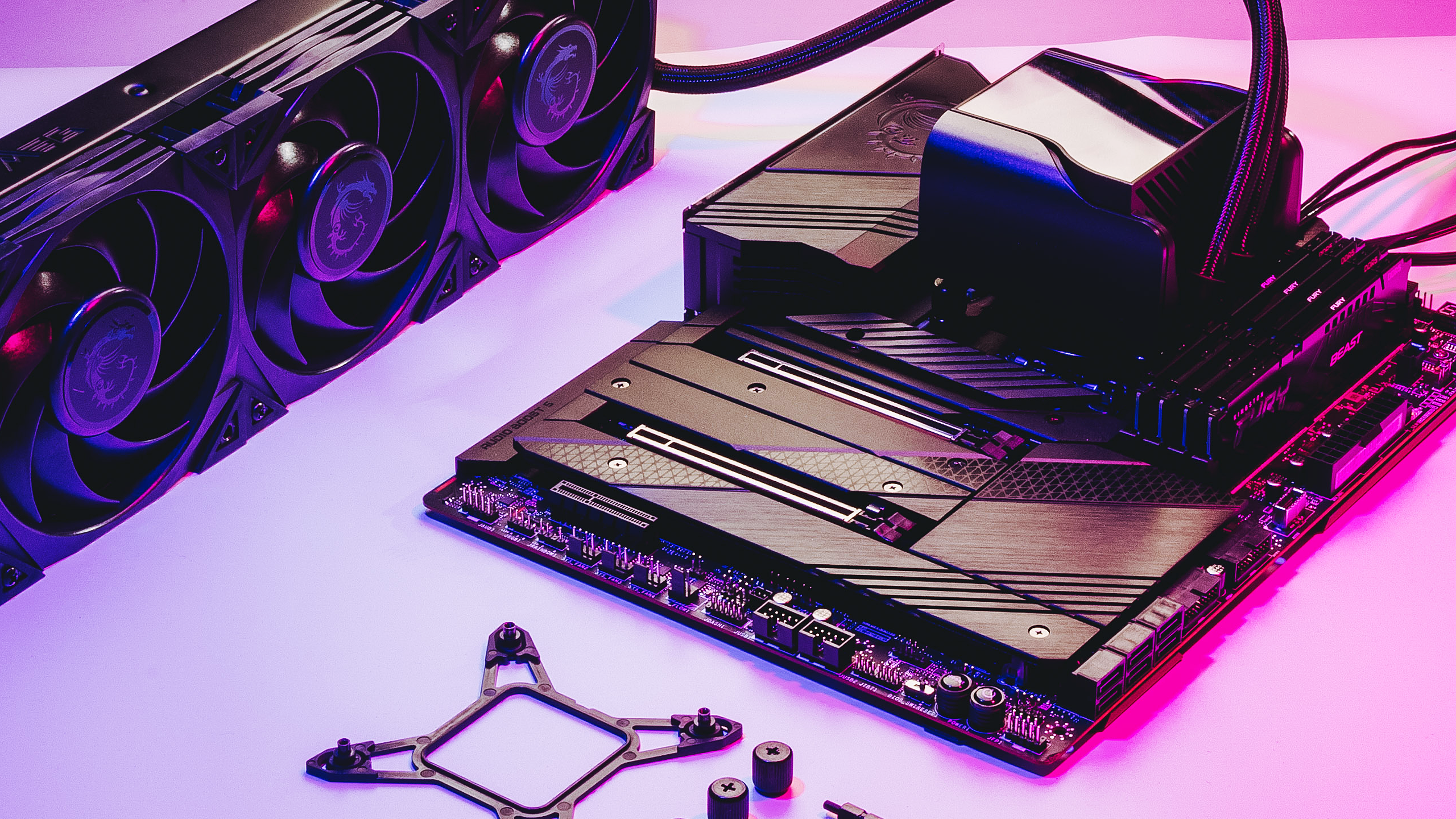 The MSI Z690 UNIFY offers premium features and performance (Image credit: MSI)
The MSI Z690 CARBON WIFI (AU$629, NZ$749) comes with a smart selection of high-end enthusiast oriented features. You get fast Wi-Fi 6E and 2.5G LAN for low ping gaming performance, plus an 18+1+1 VRM with overclocking support and it runs the latest DDR5 memory. Its carbon fibre design looks great too, and with 16.8M colour Mystic Light RGB support, you can tailor it to suit your personal theme.
If you don't need everything high end Z690 motherboards offer, consider the MSI Z690 EDGE WIFI DDR4 (AU$579, NZ$599). It omits a few of the bells and whistles of the premium boards while still delivering the core features that you'd expect from a high quality 2022 motherboard. Features including up to Wi-Fi 6E, 2.5G LAN, 4x onboard M.2 connectors and 20G USB 3.2 gen connectivity along with an attractive price tag make the MSI Z690 EDGE WIFI Z690 Edge WiFi one to look out for.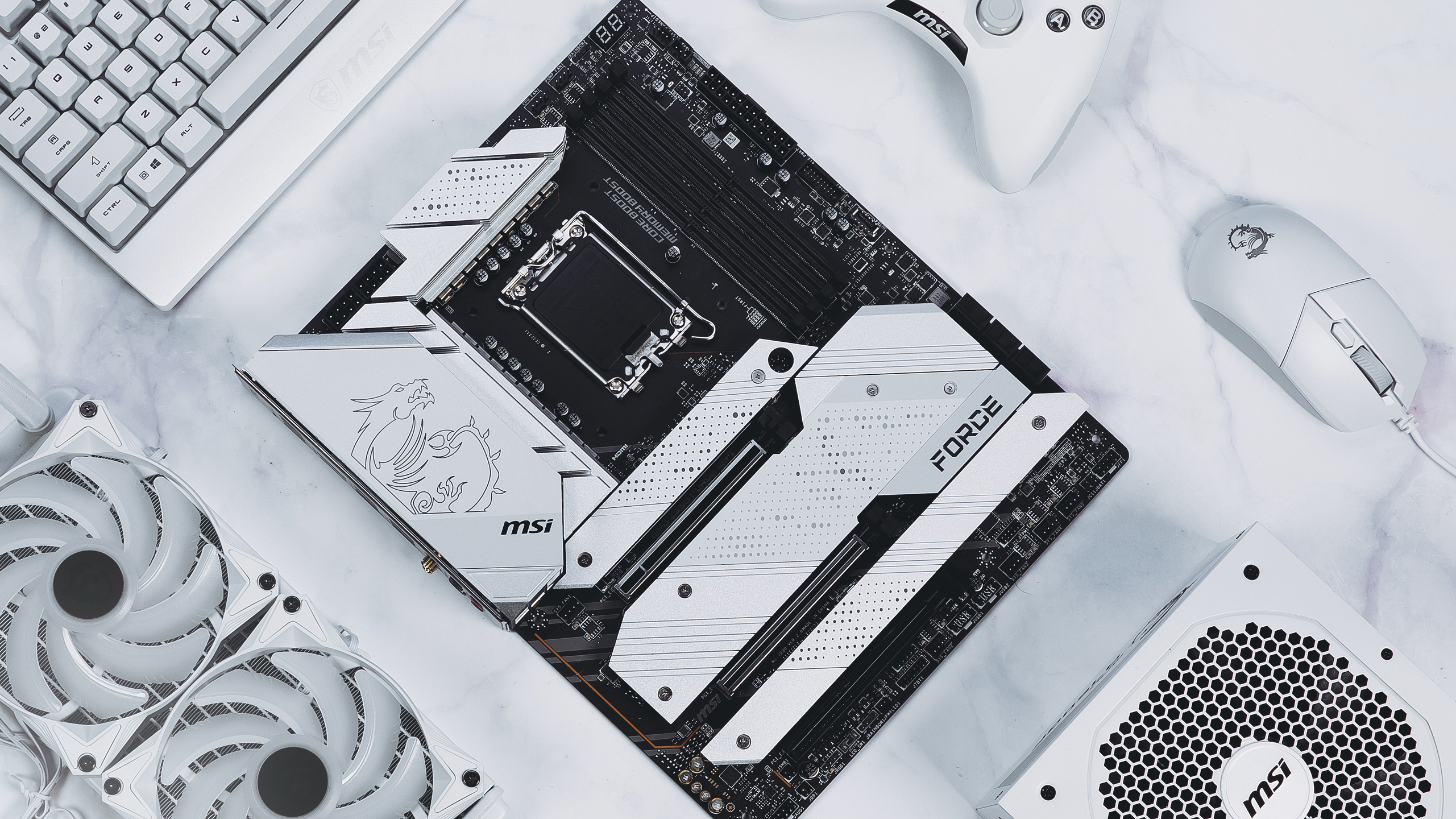 MSI's Z690 FORCE WIFI offers great looks and premium components and features (Image credit: MSI)MSI B660 motherboards deliver features and value suitable for any mid-entry level PC build
The new B660 chipset is not like a B series chipset from a few years ago. They've really taken a step up in quality thanks to the ability to deliver the full performance potential of the fastest DDR5 or DDR4 memory, complete with XMP support. MSI offers B660 options with fast DDR5 support, or you can choose a DDR4 option. DDR5 is new and relatively expensive, so MSI B660 DDR4 options can save you a good amount of money.
MSI's B660 motherboards are perfectly capable of meeting the needs of gamers, content creators or professionals. They're easily capable of running high end 12th Gen processors at their maximum boost clocks, delivering top performance when you need it.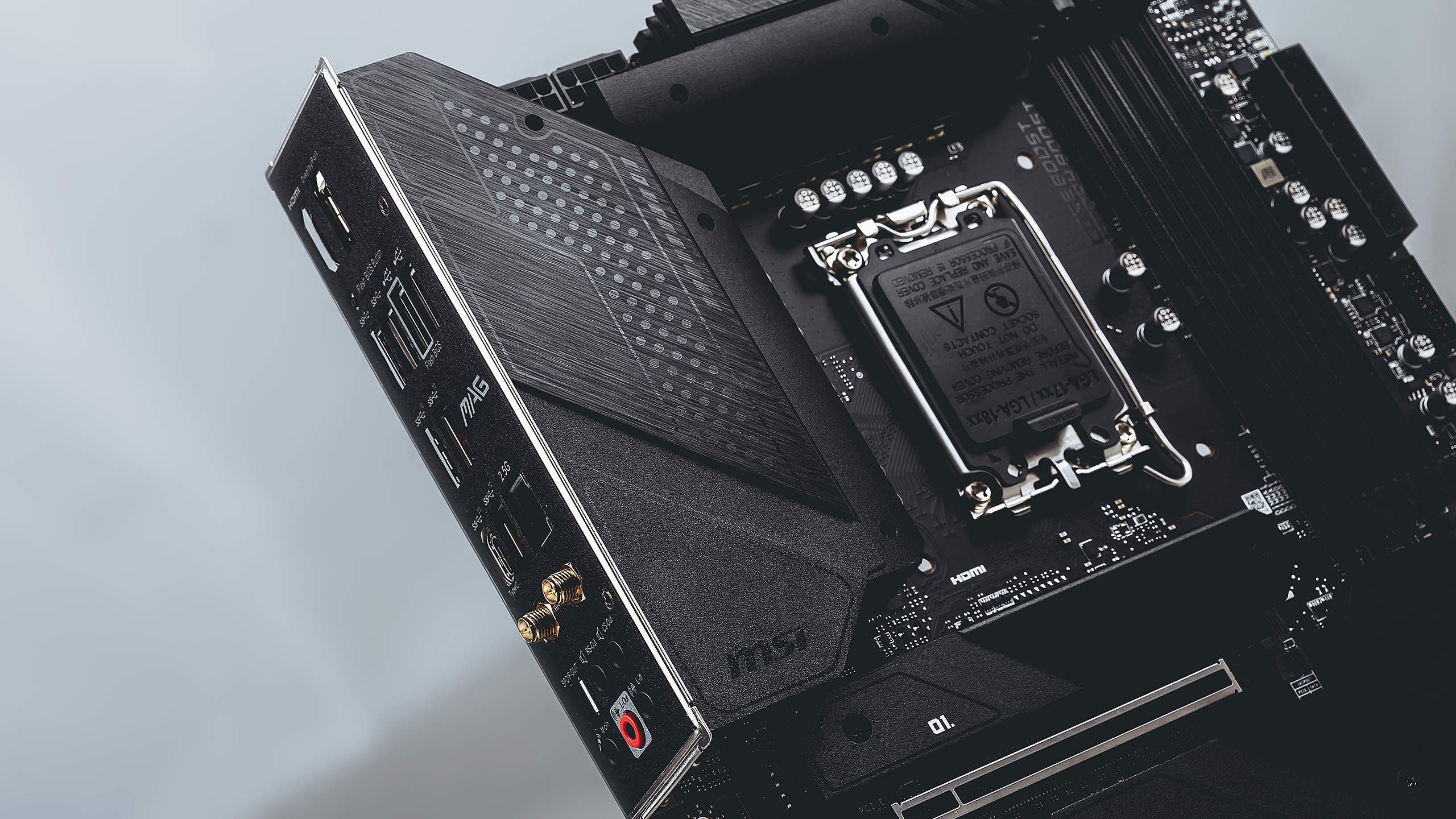 With the MSI B660 TOMAHAWK DDR4 you get a nicely balanced set of the latest features and specs (Image credit: MSI)
Choosing an MSI B660 motherboard doesn't mean you have to sacrifice connectivity. There are options that include Wi-Fi 6E and 2.5G networking, triple M.2 connectors for storage, and supercharged USB 20G USB Type-C I/O. And importantly, all of MSI's B660 motherboards (and Z690 boards too) feature the refined and intuitive Click BIOS 5, with monitoring and fan control options designed to keep your rig cool and running reliably.
MSI B660 models for consideration
MSI's B660 TOMAHAWK WIFI ($349, NZ$399) is a well-rounded option that blends performance, reliability, features and price. A discerning enthusiast will enjoy the latest Wi-Fi 6E and 2.5G LAN connectivity, while triple M.2 slots allow you to store your ever-growing Steam library or 4K video collections. The Tomahawk comes with a potent 12 phase VRM with premium 60A DrMOS components all cooled by MSI's Shield Frozr cooling. This means running even a Core i9-12900K is well within the capabilities of the Tomahawk. And it comes with your choice of either DDR5 or DDR4 support.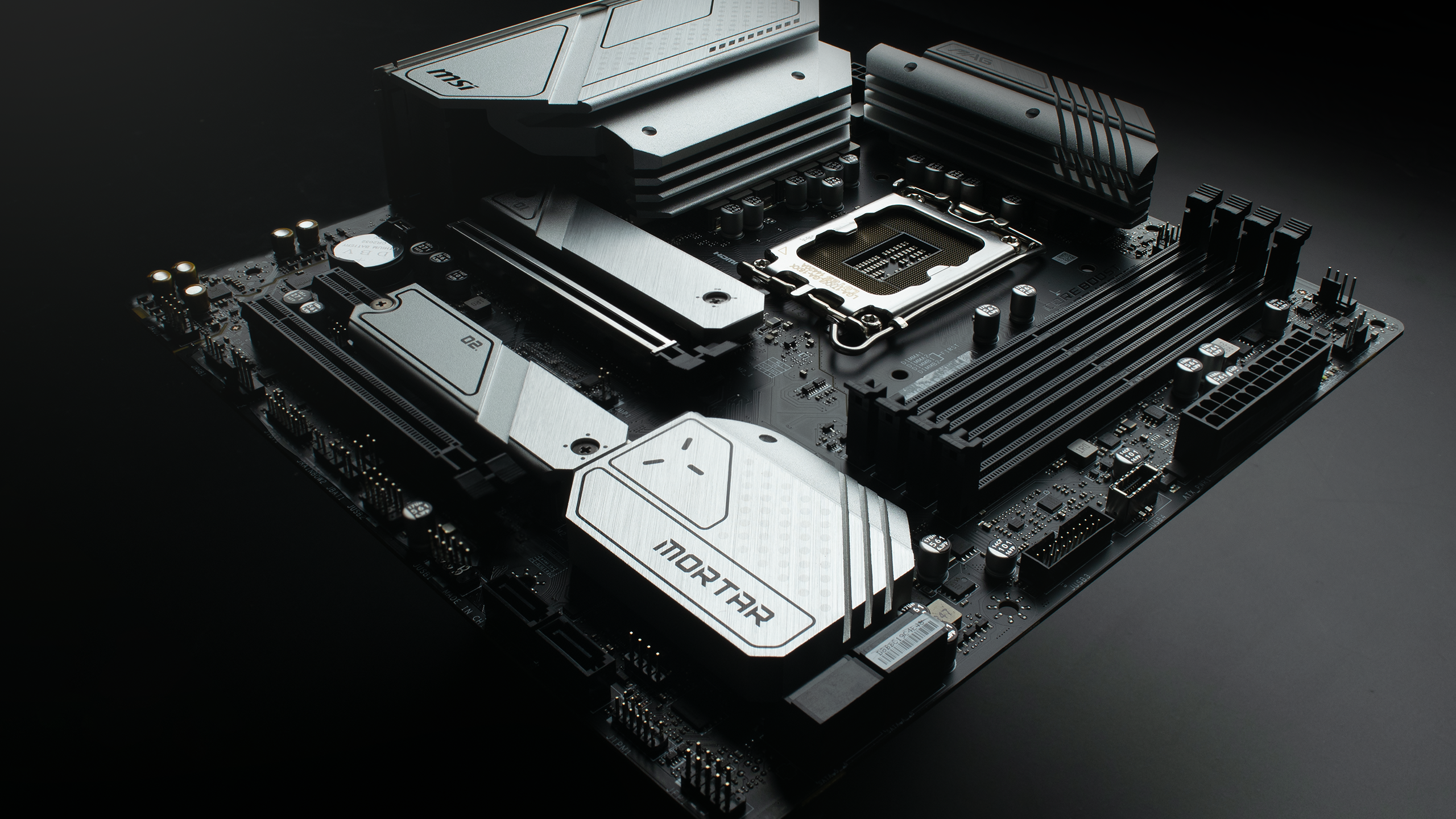 The MSI B660M MORTAR WIFI has both DDR4 and DDR5 models, and with or without Wi-Fi (Image credit: MSI)
mATX fans rejoice! The MSI B660M MORTAR WIFI (AU$299, NZ$359) packs a highly capable 12-phase VRM and dual M.2 slots with heatsinks into a more compact size that won't have any trouble running an i7 or i9 processor to its maximum. There's nothing stopping you from running a top end GPU and you'd lose nothing in gaming performance. There are options to suit your budget, with DDR4 or DDR5 options and models with or without Wi-Fi.
The MSI PRO B660M-A WIFI (AU$269, NZ$299) is built to meet the needs of users who want a motherboard to do a job, out of sight and out of mind, with a focus on performance and reliability. It includes a capable 12 phase VRM with cooling to match. You still get a choice of DDR4 or DDR5 options and with the latest HDMI and DisplayPort connectivity, you can build a system for business and run multiple high-resolution monitors without the need to buy an expensive GPU.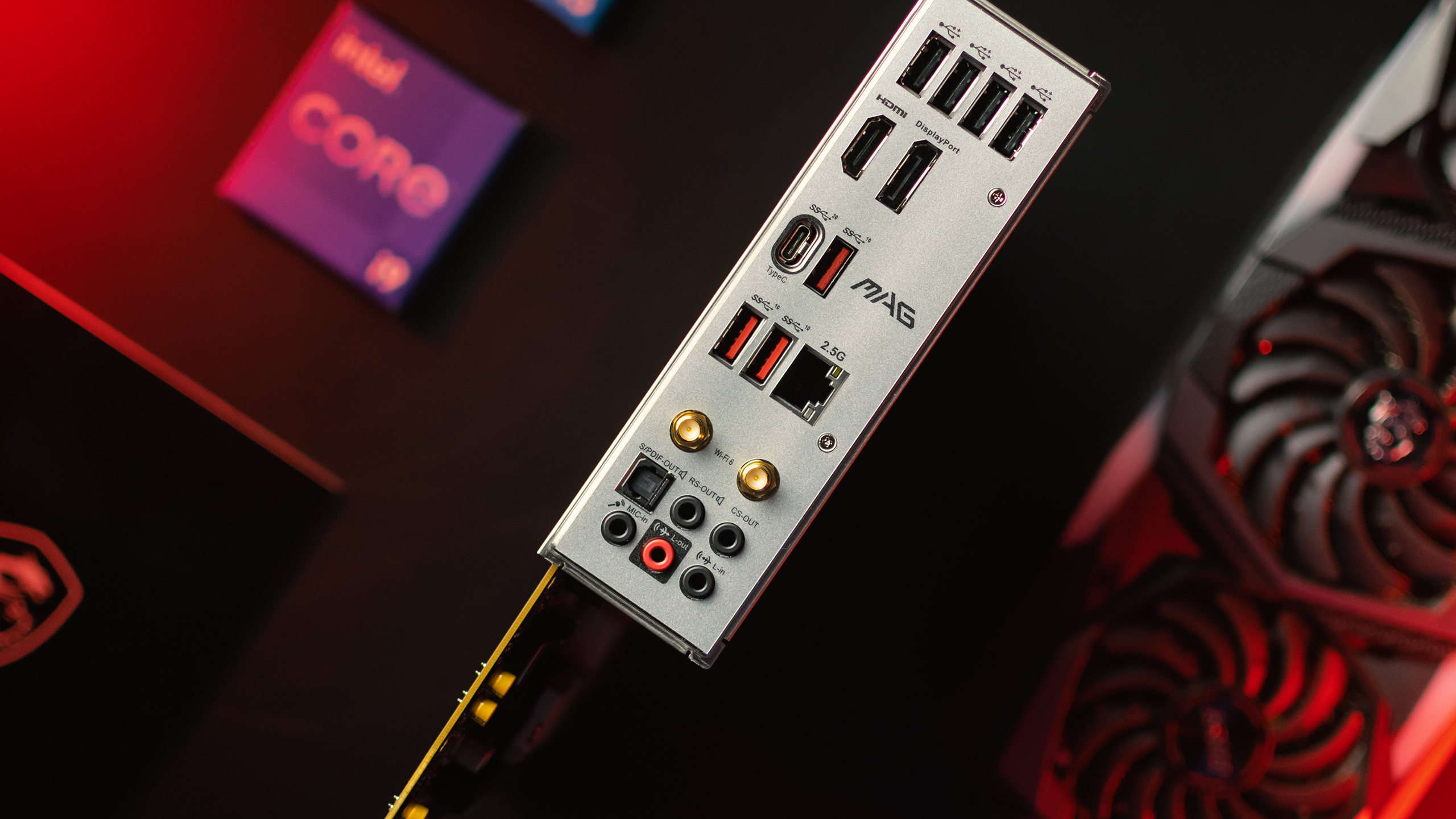 There's no shortage of connectivity options on the MSI B660M MORTAR WIFI DDR4 (Image credit: MSI)